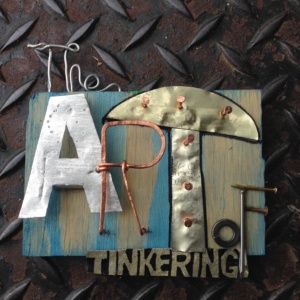 With pallet wood as your base, we'll help you create a custom word sign using soda cans, tin, and other found metal objects. Learn techniques of cutting and hammering metal, painting and sanding wood, and using nails and other items as embellishments.
$45/person includes all materials.
Adult Workshop: 2 hrs, BYOB, group size 3-10 people
Kid Workshop: 1.5 hrs, Ages 8+, group size 3-8 people
For more information and scheduling, email SweetMabelStudio@gmail.com.